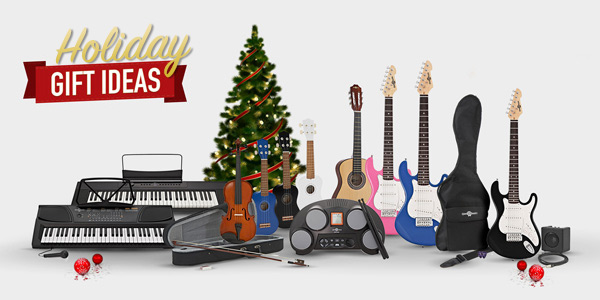 The holidays are right around the corner and if you need gift ideas for loved ones, Tomorrow's Tone recommends instruments! Playing an instrument is great for relieving stress and working on fine motor skills. Additionally, studying music and practicing at least 20 minutes a day has proven to improve memory and attention to task.
Here is a list of instruments you could purchase for under $100:
Ukulele
Classical Guitar
Electric Guitar
Keyboard
Bongo Drums
3-Piece Drum Set
Otamatone
Recorder
Slide Whistle
There are a lot of sales going on right now and you will be amazed at some of the great deals available. Give the gift of music this holiday season.
Setting the Tone,
Tomorrow's Tone Inc.