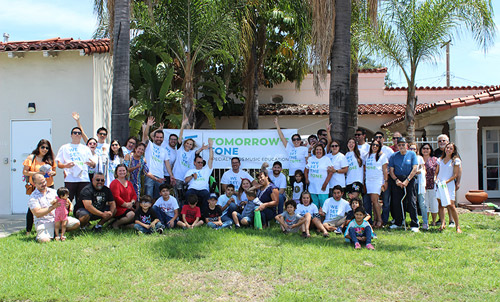 The first weekend of August was magical for Tomorrow's Tone. There were over 70 people that came to our first Open House in Placentia. The support shown for Special Needs Music education in the community was incredible. Families learned first hand how music education can benefit their loved ones and saw some of the success of our current students.
We hosted a musical performance by a wonderful musician with autism. His performance was beautiful as he played one cover and one original song on the guitar. He gave our current students confidence and showed that there are no limiting factors to becoming a musician.
Here are some thoughts that were shared from a parent at the open house:
"We always saw that our son connected to music in a special way. We were able to calm his meltdowns and temper his autism related sensitivities with music. So, we looked and looked for a program that would help him to tap into that musicality. We were never able to find someone that would teach him to play music while being able to handle his differences from autism until we heard about Tomorrow's Tone. After hearing the basis for this program and knowing that they were equipped to handle teaching him in an understanding way, we jumped in, and boy, has it paid off! He is showing such talent and drive in learning to play the guitar. He has pride in his achievements and looks forward to his sessions. He has even begun to teach his little brother how to play and is showing some leadership skills. Thank you to Tomorrow's Tone for unlocking the potential we always knew our son had!"
We were also excited to announce the launch of our Kickstarter Campaign. We are currently raising funds to prepare and lease a facility that can begin to address the 41 million Americans with special needs. We are dedicated to making music education accessible to all.
Please visit, share, and consider supporting our cause.